Everybody is talking about it, it has been all over the place, if you are even a little involved in the crypto world than it is impossible you missed it. The Ripple announcement of their new keynote speaker Bill Clinton.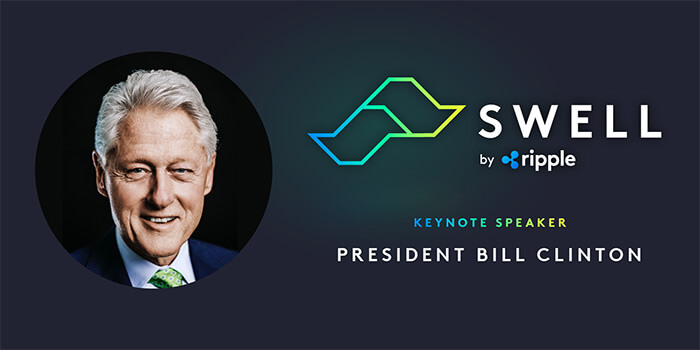 There has been a lot of noise in the crypto world about this announcement, people shouting why Ripple? we should keep the politicians out of crypto and people who think it is good news because it will draw a lot of attention to the crypto world. If you agree or disagree on the first statement at least one thing we can agree on, why Ripple? Why did you choose Bill Clinton? 
It all begins with the conference itself. It is not a regular conference to lobby and advertise, find out what new things are going on in the crypto community. It is a conference aimed to bring the world's leaders closer to policy, payments and technology. Still you can ask the question why Bill Clinton? Ripple says the have chosen Clinton because he had helped usher in a period of extreme growth and adoption of the Internet, shaping what it is today. 
It has been a big gamble for Ripple to invite Bill Clinton as their keynote speaker and so far, they are well aware of it. The comments did not only come from a couple people on twitter even executives got involved for example chief cryptographer David Schwartz telling mainstream media that Ripple's XRP token "wasn't a cryptocurrency" and that banks were not keen on using it. Not exactly the comment you want to get. You should ask yourself one question, do we want to bring politicians into the crypto world or keep them far away?