Cryptocurrency and blockchain have made a mark on the world in the past year. They have caught the attention of almost all the people in the world. Which means that naturally the governments follow. Some goverments see the potential of crypto like Malta. Malta knows what crypto has to offer and knows this is their chance of making an impact on the world by leading the crypto development but other country's also see the potential of crypto and know what it can do for them so they ban it. 
One continent still remains undetermined, Africa. There is still a lot to win for crypto in Africa and there is a country that could lead the African crypto community. One of the most developed counties in the African continent is South Africa, and they have the option to play a big role in Africa's future. 
Obviously, this means that although South Africa is an African country they have a history with crypto considering the previous bull run. This means that the South African government had caught the attention to and started chasing where they thought they had right to, Taxes. 
But after the bull run the correction came and not many people made any profit with their cryptocurrencies but some still did and those are just the ones south Africa had an eye on. The SARS (South African Revenue Services) sayd:
"Cryptocurrencies are neither official South African tender nor widely used and accepted in South Africa as a medium of payment or exchange. As such, cryptocurrencies are not regarded by SARS as a currency for income tax purposes or Capital Gains Tax (CGT). Instead, cryptocurrencies are regarded by SARS as assets of an intangible nature."
But the amount of crypto can be transferred back into the South African currency rands, and all the money you make by trading cryptocurrency will be liable to pay income taxes.
Officially cryptocurrency is legal in South Africa but why put op rules if nobody follows them.  That is why South Africa is monitoring the situation very closely. The South African Reserve Bank (SARB) published a white paper back in 2014 expressing its views on cryptocurrency. It turns out that it has the power to issue and manage money, in the form of bank notes and coins which means that they don't control cryptocurrency. But still they want to keep control. 

That is why after five years since the white paper South Africa has launched its Fintech task group. This self-regulatory body is a dangerous tool considering it can seth up its own rules to lead crypto development in the write direction. ARB director of banking practice Bridget King had this to say:
"Regulating cryptocurrencies prematurely could have the negative consequence of throttling the growth and innovation of the industry. In addition, if laws are drafted based on existing technology, which is still in its growth phase, there is a risk that the technology may have moved so much by the time the legislation is enacted, that the legislation is obsolete or requires updating almost immediately to align with the latest technology."
But the SARB did not stop there they developed a proof of concept for a blockchain-based payment system called project Khokha. The project was eventually tested and they published a report back in June. It turned out thedaily volume of the South African payment could be processed in less than two hours. Also, the transactions would be fully anonymous and completely settled. 
The project was started in order to give the SARB a good look how blockchain technology could help streamline payments systems. And soon it had become clear that its potential was huge. 
It seems like the South African government realizes that they have the power and recourses to play a major role in the future of cryptocurrency, and they are preparing to make their move. One thing is certain, we haven't heard the last of South Africa when it comes to cryptocurrency.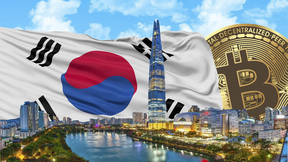 Is South Korea going to lead the world crypto regulation?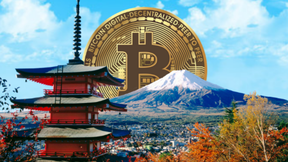 The Japanese crypto police
---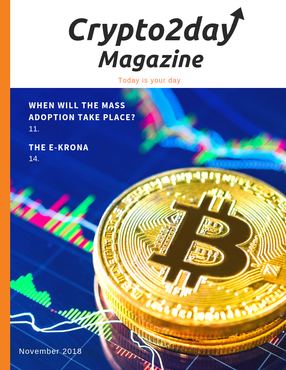 ---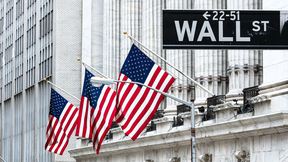 Is Wall Street going to step in?
---