South Korean market analysis paper Cindicator states that the country is in the lead as the most crypto-friendly country looking at the latest development. According to the report South Korea is even leading country's like Malta, Estonia, Japan, Switzerland and Singapore on this matter. 
The lead in this market doesn't come as a big surprise considering South Korea has always been a big fan and supporter when it comes to technology. The country even has a working paper on how to promote itself to attract more ground-breaking technologies such as AI and blockchain. 
In order to remain in this position, the South Korean government has put aside a budget of 1 trillion won or 880 million USD. With this budget, the chances of the government re-legalizing some of the forbidden ICOs are very realistic. But still as with everything else on this planet when you are on the top, competition is never far behind. South Korea isn't the only country scoring high when it comes to fintech. 
A recent report from the Korea Development bank states that the Chinese are adopting fintech at a faster rate than the South Koreans. According to the report, the country's global fintech rate stood at 33 percent entering the stage of popularization less than half of the Chinese population which comes down to 69 percent. 

43 percent of the top 100 fintech firms come from United States, the United Kingdom and Australia, which score more than 80 points in terms of the level of banking liberalization. This isn't a score you come across in a lot of Asian banks considering they have strict financial regulations executed by the government When it comes to cryptocurrencies and related fintech, South Korea is different. South Korea has some of the largest cryptocurrency exchanges on the planet. The biggest of tem being 60 billion USD in volume over the last month. 
The paper doesn't only state this but also says most South Koreans missed Bitcoin as it exploded last year but they were keen to buying into Ethereum. For this reason, the country is very popular when it comes to cryptocurrency trading. 
South Korea is a country of innovation and its position in the crypto world is a strong one.  And with Bithumb developing a security token exchange in partnership with SeriesOne, and a American fintech firm is also set to launch a crypto payment service in partnership with Asian e-commerce firm Qoo10 it doesn't look like that is about to change any time soon.  
The Indian crypto revolution
---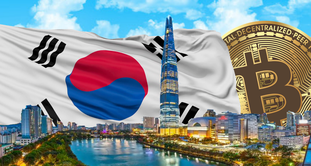 Is South Korea going to lead the world crypto regulation?
---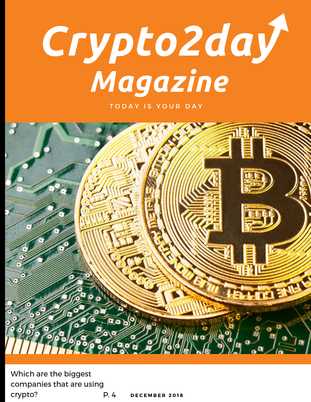 The December 2018 magazine.
---