Some governments see the advantage and others just see the threat crypto brings with it, and not just some. Most of the countries would like to ban or regulate crypto and Some already have. Now the Israeli government has launched an offensive hoping to track down cryptocurrency warning that aren't reported by Israeli citizens. 
Local media outlet Calcalistech has reported that tax regulators have recently send multiple letters to citizens they suspect of failing to report their crypto income. The same goes for people traveling overseas without the required papier and those who own more than three apartments. 
When it comes to Eran Yaakov the head of the Israel tax authority the regulations are here to stay. He stated the regulations are here to stay to actively crack down non-reported cryptocurrency earnings. 

The plan for taxing cryptocurrency was already announced back in February. They will be charging a 25 percent tax for private investors and when it comes to businesses that rate almost doubles to 47 percent.  But on the bright side when it comes to individuals that are mining or trading cryptocurrencies through a business only have to pay less than half that number which is 17 percent. 
By sending out letters earlier in May the Israel tax authority was hoping to track down on unenclosed cryptocurrency earnings. There where even rumors going on of undercover agent's part of the Israeli tax regulations monitoring groups of people involved in the crypto community and highly active on social media with peer-to-peer trading.
The Israelian tax authority has made quite a move, a move a lot of country's will probably see as an opportunity. Most governments have never have been a fan of crypto and for that reason they might take an example to Israel. 
---
---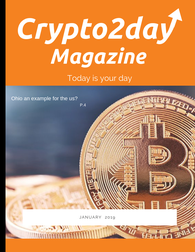 ---